Return to Headlines
Thank you to these 7 Retirees!
Each school year offers a number of awards and calls for celebration. As we enter summer vacation, we wanted to ensure that our retirees who have dedicated so much to our students, staff, parents, and community were acknowledged and celebrated accordingly.
To our retirees, thank you for all you have done for the district. Your dedication, perseverance, wisdom, and motivation have shaped the lives of so many throughout our district. You have educated many, but you have inspired many more. We celebrate you and thank you for your commitment and service. See a quick spotlight of each retiree below. If you would like to drop off any cards or gifts for our retirees, those can be sent to or dropped off at the specific building.

Kayleen Miller
Taught for 34 years, 7 years at Central Elementary -North Polk.
Background:
Kayleen graduated from Central College with a B.A. and the University of Iowa with a Master of Arts. Following this, she served as a Kindergarten teacher at Northeast School District in Goose Lake, IA, and then at Marion Independent School District, in Marion, IA, as the optional Kindergarten and Kindergarten teacher. Following her time there, she moved to the Iowa City Community School District to teach Kindergarten. Finally, she finished her time teaching here at North Polk Community School District teaching Pre-K, 3rd grade, and 1st grade at Central Elementary. For family life, she is married to Al Miller and has two children Alise and Carson.
Plans for retirement:
Kayleen plans to spend time with family, travel and catch up with friends.
Favorite quote from your teaching career or a piece of advice?
"Kids don't care how much you know until they know how much you care." - Words told to her by her first Superintendent.
Final thoughts: "Thank you to the North Polk Community for welcoming me as a veteran teacher. I grew up on a farm and have loved teaching in a small town to end my career."

JoAnn Leach
Taught for 35 years - 33 years at North Polk.
Most memorable moment of your career:
"It never ceases to amaze me when I reflect at the end of every year and I stop to think about what the students knew and could do at the beginning of the year in relation to what they know and can do at the end. I have also enjoyed watching and coaching students to grow and perform well in areas outside of my classroom through academic, music, and athletic events. Being part of a team of educators that seeks excellence is a daily joy."
Background:
JoAnn grew up in Sheldahl and graduated from North Polk in 1982. She then attended Trinity College in Deerfield, Illinois for a year, then transferred to and graduated from Northwest Missouri State University in Maryville, Missouri in May of 1987, with a B.S. in Education. She substituted in local districts for two years before being hired full-time at North Polk teaching Chapter 1 Reading and Math at Central Elementary for two years, then moving into the general education classroom to teach 1st Grade for three years. As the school downsized teachers in the district, she was moved to the Jr.-Sr. High building to teach 7th and 8th-grade mathematics classes and Study Skills. Throughout the 28 years in the junior-senior high and middle school, she taught 7th Grade General Math and Pre-Algebra courses and 8th Grade General Math, Pre-Algebra, and Algebra 1 courses, along with Study Skills, Reading Skills, Life Skills (FCS), and Math Tutoring. She has also been a mentor teacher and taught mentor courses for new teachers and their mentor teachers in the district. Beyond this, JoAnn coached a number of middle school sports over the years, including cheerleading, volleyball, and cross country, as well as assisted in directing a middle school play and three high school musical productions. In August of 2020, she earned a Master's Degree in Curriculum and Instruction through an online program with Northwest Missouri State University.
For family life, she is married to Steve for 36 years who also has taught and coached at North Polk for 35 years. They have three children, Bethany, Melanie, and Kirk, who all graduated from North Polk.
Plans for retirement:
JoAnn does not have any set plans but, "I will appreciate having my time be more flexible- to spend with family members, especially my grandchildren and my parents who are now in assisted living, and to take some trips that are not directly aligned to the school calendar." However, she may continue to work in the education field and help supervise student teachers for Iowa State.
Favorite quote from your teaching career or a piece of advice?
"I have always valued having a strong, positive work ethic- doing your best in whatever you do- whether you like it or not, and even if it takes you more time than you initially hoped or planned. I believe that the quality of the work or job you do is more important than simply getting it done quickly. So a quote that I made up some time during my teaching years is, "In the "games" of life, accuracy and good decision-making trump speed." Regardless of what you do, I have found that a positive attitude and a persevering work ethic will usually result in time and energy saved overall."
Final thoughts: "Retiring is bittersweet. I am ready for that "new chapter" in my life, but I know I will also miss being part of the North Polk faculty family. I am so thankful for all of the past and present administrators, colleagues, and staff that have made my teaching career at North Polk a joyful experience!"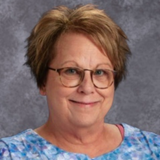 Cindy Wurr
Taught for 39 years. 14 years at North Polk Middle School.
Most memorable moment of your career:
"My most memorable moment was when a 6th-grade student that played the trumpet, came to my house to play a Christmas song. It was cold, he was 11 but wanted to make sure he did that for me. It was awesome!"
Background:

Went to high school in Marcus, Iowa, and graduated in 1978, then attended Buena Vista (not a university then) from 1978 to 1980. She transferred to Morningside College (also not a university yet) and graduated in 1982 with a teaching degree in K-9 education.
From 1982 to 1987 she subbed in many different schools in Iowa, grades K-12, and in all subjects. Then from 1988 to 1989, she taught 1st grade reading at Newell-Fonda, then Middle School Title 1 at Irwin-Kirkman-Manilla the year following. From 1990 to 2008, Cindy thought Title 1 in grades 5-8 (Math and Reading), 6th-grade Reading and Language Arts, and 7th-grade Reading. Ever since then she has taught at NPMS. She was hired for 8th-grade reading and started the reading class for 8th grade.
Plans for retirement:
She plans on watching her grandkids, before/after school or "just because!" She also plans to substitute when her schedule allows.
Favorite quote from your teaching career or a piece of advice?
Courage does not always roar. Sometimes courage is that quiet voice at the end of the day that says, "I'll try again tomorrow."
Final thoughts: "I have really enjoyed working at NPMS for the past 14 years. I have made great memories with students, co-workers, and administrators."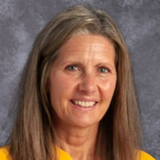 Janet Harmeyer
Taught for 33 years, 21 years at North Polk.
Most memorable moment of your career:
"I'm not sure I can pick one memorable thing, but it was memorable having all four of the kids in the building for one year while my husband coached and I was teaching; it was a 7-12 building and my oldest was a senior and my youngest was a 7th grader."
Background:
Graduated from Iowa State in 1988 and started her teaching career in Nacogdoches, TX. After that, she moved back to Iowa and taught at Colfax-Mingo, Collins-Maxwell, Southeast Polk, and North Polk. In 1994, she graduated from Iowa State University with a Master's degree. For family life, she has been married to Chris for 35 years and has four adult children: Kelee, Kasey (Laura), Matthew (Katie), and Meghan (Michael Splittgerber), and seven grandkids (Kammryn, Lucy, Leo, Luke, Jovie, Charlee, and Ellie).
Plans for retirement:
"I don't have any specific plans for retirement. Six of the seven grandkids live in the area, so they will be part of whatever plan I decide on."
Favorite quote from your teaching career or a piece of advice?
"Be kind, you never know what cross someone is carrying."
Final thoughts: "My family and I have thoroughly enjoyed being part of the North Polk school community. We have many good memories and have made awesome friendships.

Mary Schmelzer
Mary Schmelzer has taught for 34 years, including 25 as an elementary music teacher for North Polk. Originally from West Union, Iowa, Mary earned her BA at Luther College. She did extensive graduate work at the University of St. Thomas in St. Paul, MN, focusing on Kodaly and Orff Levels training. A highlight of her years at NP was teaching a demonstration lesson with Central students for the Midwest Kodaly Music Educators of America (MKMEA) Conference in 2016.
Known to her students as "Miss S," Mary has an extensive collection of Snoopy/Peanuts memorabilia in honor of her little brother, Ed Schmelzer. An active church musician since she was in high school, Mary is beginning a new position as keyboardist/accompanist at St. Paul Presbyterian Church in Johnston at the end of May. She hopes to find additional part-time employment by next fall.
Mary has enjoyed helping North Polk students develop their musicianship and appreciates all of the support shown to her during the past 25 years!

Dave Middleton
Taught for 35 years, 31 years at North Polk.
Most memorable moment of your career:
"Coming to school everyday and enjoying the interaction with students and my colleagues has always been something I've looked forward to. I've always had a fun time in the classroom with our kids. I also had the opportunity to coach some really wonderful student/athletes over the years who helped provide a lot of great memories."
Background:
Graduated from Iowa State in 1985 Received Masters of Arts in Education from Viterbo University in 2001. He started his teaching career in 1987 at St. Patricks in Perry, Iowa. In 1991, Dave started at North Polk and has taught 7th grade Science for the past 27 years...all in the same room, "which may be an unofficial record." He has also served as a Middle School Mentor Teacher and coached Jr. High football and basketball. Beyond this, he served as an assistant coach in the High School basketball program and was the head varsity baseball coach for 28 years. His family life includes his wife Kari, step children Wyatt (Abbey) Johnson and Payton Johnson as well as grandchildren Lucas David and Wesely James (9 month old identical twins).
Plans for retirement:
"I'd like to be able to travel with my family and spend more time enjoying the outdoors. There are several projects waiting to be accomplished at home. I also plan on finding some type of a part time job."
Favorite quote from your teaching career or a piece of advice?
"Don't wish your life away".
"Over the past few years I've tried not to look at the end of my career at North Polk so much as just trying to slow down and really enjoying it."
Final thoughts: "I'm very fortunate to have spent most of my adult life here in the North Polk community. It provided me with a career, countless friends and a family. I feel really blessed. "
"I'd like to say thank you to all of the students, parents, staff, administration and community for all of the support over the last 31 years. It's been an honor."

Jackie

Cook
School Bus Driver for 25 years.
Before working for North Polk, she worked in a childcare house and, before that, at the Cokesbury Book store in Des Moines, owned by the United Methodist Publishing House.
After she retires, they are going to have an eleven-month-old grandchild for two months while his mother goes to National Guard Officers Candidate school for two months.
We would like to thank Jackie for all her years of service dedicated to public service. Over the last 25 years, Jackie has been a staple in our transportation department. For all the countless hours and many trips, thank you Jackie for all you have done for our students. From all of North Polk, thank you!